Well week 2 has gone by without much difference. This way of eating is not hard once you learn where the carbs are hiding. Using the My Fitness Pal app helps a lot keeping the macros where they need to be. Remember it is 70% Fat (Healthy Fats), 25% Protein, 5% Carbs.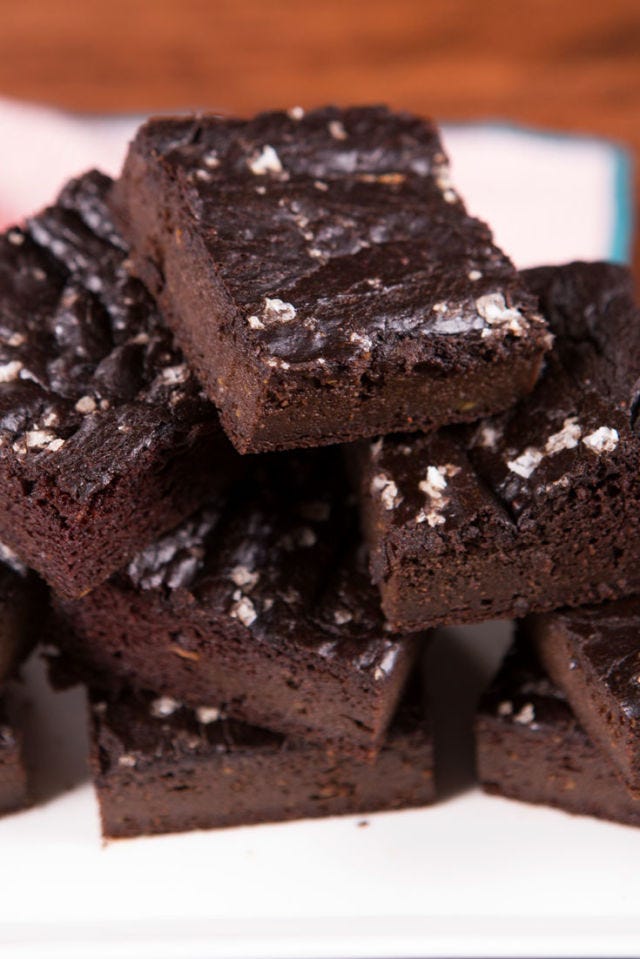 I did try to make some keto brownies. FAIL!!! They were so bad I had to toss them out. The original recipe called for coconut sugar. These had too high carbs for me. They said you could sub 18 packets of Stevia, instead I used 12 drops of my liquid stevia and I think that is where the problem was. They looked great, the batter was nice and chocolaty, but when I tasted it they tasted bad. I figured maybe they magic happened in the cooking? NOPE! They got worse, I had to spit out the bite I took. This week I will make Keto Truffles, simple recipe and Keto Caramel Sauce. This is the recipe I tried.  Feel free to see if you can get it right, they looked delicious. This will be the Truffle recipe I try.
We also had Keto Pizza Thursday night. I have made this in the past and both Beth and Ian are big fans. The crust has 4 ingredients – Mozz Cheese, Cream Cheese, Eggs, and Coconut flour. You microwave the Mozz and Cream cheese together and mix it all up, then add in the eggs and coconut flour and mix until it looks like dough. Spread it out on parchment paper and roll or press flat. Bake in oven until golden brown. Let sit until cool then add sauce and cheese and what ever other low carb toppings you like. Total time to make 30 minutes or so. You kind find the exact recipe here.
So two weeks down and still losing weight, down 6.4 lbs. Lightest I have been in a few years, I feel good, my workouts feel pretty good, minus my injured calf. Only 46 more days. Tomorrow is Boneheads wings so we will see what their menu has and see how I do.