Keith's Keto Blog – Week 1
Well one week has passed and I am still alive. I feel mostly the same as usual. I think I missed out on the Keto Flu.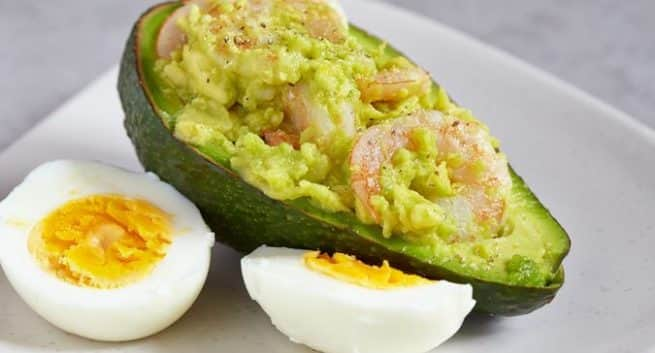 Some things I have learned so far.
Amazon Prime Rocks – I ordered my magic bullet for my Bullet Proof Coffee and Ketone Smoothy last Monday, it said free one day delivery. Sure enough when I got home Monday night there it was on my dining room table.
Getting 70-75% of my calories from fat without raising my carbs is harder than expected. Bullet Proof Coffee is a big help and now my Ketone Smoothy also.

Bullet Proof Coffee = 2 cups coffee, 1 Tbsp Brain Octane (MCT oil), 1 Tbsp Ghee w/ Himalayan Pink Sea Salt, dash of cinnamon, blend (very important step)
Ketone Smoothy = 1 cup coffee or Espresso Shot, 3 Tbsp Heavy Cream, 1 Tbsp Brain Octane, 1 Scoop Perfect Keto Exogenous Ketones, Crushed Ice and Water, blend until smooth. Tastes like a coffee shake.

Eating a high fat diet does make you feel full longer. Friday and Saturday I ate only 2 full meals, including a BPC and Keto Smoothy and I wasn't hungry.
Optimum Nutrition BCAA's taste pretty good, thankfully. I have these pre-workout.
If you don't drink enough water and get enough electrolytes you can get light headed. In the beginning I had to fight off some vertigo during a couple WOD's.
For the 1st week I survived going out to dinner at a restaurant on Saturday night for Fathers Day. I had the Deviled Eggs as an appetizer with some guacamole and for dinner I had a Steakhouse Salad. It had New York Strip, Bacon, Blue Cheese Crumble, Parmesan Cheese and I skipped the dressing and had Oil and Vinegar. My % for dinner were Carbs 4%, Fat 74% and protein 22%. I also survived fathers day at Beth's Dad's house. We had Tomato & Mozz, Salami, Stuffed Cherry peppers as apps, I had 2 Cheeseburgers with bacon, tomato and home made guacamole with salad for dinner. My % were a little off for dinner(high in protein) but for the day they were right on, 5% C, 70% F, 25% P.
So far down 4 lbs.